All your favourite brand one-liners and jingles in one spot, for your eyes only!
After The Great Indian Ad Battle, India's first advertising bracket on Twitter to pick the best commercial of all time, Storyboard18 presents The Great Indian Ad Doodle. It's an artwork that will take our readers through the glorious decades of Indian advertising. From brand mascots that were and still are colourful personalities to iconic taglines, our doodle covers some of the greatest highlights of Indian advertising with artist Mamta Singh bringing the vision to life with her skills and artistry.
The Great Indian Ad Doodle is also a celebration of change. It is a reflection of how advertising over the last few decades evolved from being a source of information and entertainment to also being a catalyst of progress. Our doodle captures various advertising moments that made us laugh, cry, buy, and, in some cases, act to drive change in our society. It features works of legacy brands and campaigns by new brands that have added fresh colours to India's advertising tapestry. Storyboard18's The Great Indian Ad Doodle is also a reflection of Indian culture. A sign of how brand India has evolved over the years. From addressing societal issues to making consumers sing and dance on their jingles, brands that feature in our doodle have done it all. We have covered iconic scenes over the last few decades, so that people across generations can enjoy discovering it.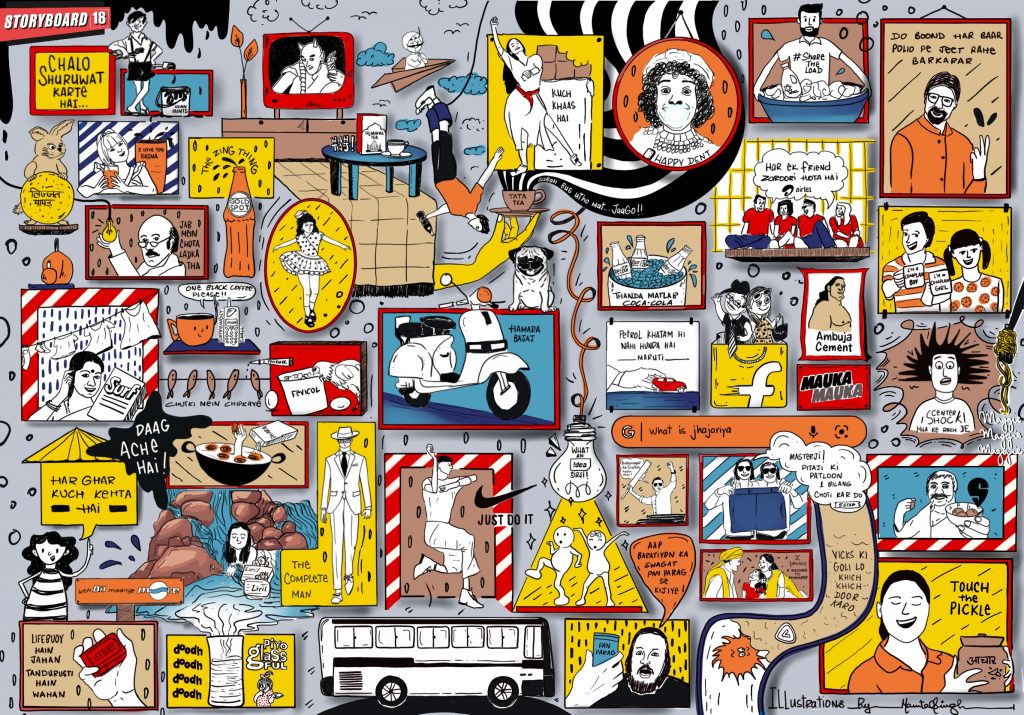 Here's to all the copywriters, art directors, client servicing executives, studio artists, production teams, and the bold and brave advertisers, who gave all the Indian ad-geeks out there inspiration and a reason to smile.