With a big responsibility in hand, Aastha Bhasin, category lead, Kurkure, PepsiCo India, manages her duties with ease and yet finds time to make her weekends meaningful and rich. Storyboard18 connected with Bhasin and she took us through her favourite influencers, her take on hustle culture, the work and life hack she swears by, and a lot more.
The creator economy has taken the world by storm. During your downtime, which influencers do you follow and what is the trend you are following in this space?
I am quite indulgent on social media platforms because I believe it keeps one connected to their consumers and culture at large; in a very seamless and effective manner. Thus, my likings are diverse and spread over genres, segments and nationalities. From Kusha Kapila, DietSabya, to Jhumroo and Kobe, I enjoy content created by them and many others.
Marketing is the core of your job. What are the interests this subject has introduced in your life?
One thing that marketing does really well is that it keeps you curious, which is a great skill in today's time. Because, when you are curious, you want to learn more, you want to talk to more people, you want to explore something on digital media, you want to understand what's happening in different countries, in different parts of the world.
So, curiosity is one skill that comes from marketing, which you really carry forward in your life.
There are a lot of discussions surrounding burnout and toxicity in workplaces and 'hustle culture', etc. What are the steps you have introduced to avoid the adverse impacts of our always-on culture on yourself and your colleagues? What advice would you give to your peers, colleagues, next-gen marketers on this?
We are in the digital age where we are exposed to a lot more information that is both positive and negative, and it generates reactions of equal measure to what you put out. That's why I think it's important for us to really create an endearing and secure environment with friends, colleagues and yourself, which goes beyond the social walls. These elements of camaraderie, candidness, and time away from work where we discuss a lot more than just projects – I think that keeps the environment more friendly and more curious, which is what we all ultimately aim for when we collaborate.
Is there any sport or fitness routine you practise during the week to steal a few minutes of 'me time' for yourself and keep the momentum on?
It is more about mental fitness, where I try to keep some time for myself, whether it is listening to some music or meditating or just walking in the nearby garden. I think I'm managing in a way, which is not really a hack.
What does your weekend look like? Walk us through your typical weekend.
My weekend is usually about a mix of one of the books that I read and then my kid. So, it's primarily divided between these two. Not so exciting, but I love it the way it is.
Share one work hack and one life hack you swear by?
I strongly believe in something called knowledge-led empowerment. This is something I have practised on myself, and this is something I tell others, where you basically break away the biases at work and biases between hierarchy. Because you focus on building yourself based on knowledge.
I think it's governed by the earlier point that we were talking about in terms of retaining curiosity in life because when you're curious, you try to get more information, build your knowledge and ultimately the empowerment that it brings helps you break away from any biases that you may face in your personal life or at work.
What are you watching/streaming this weekend and where?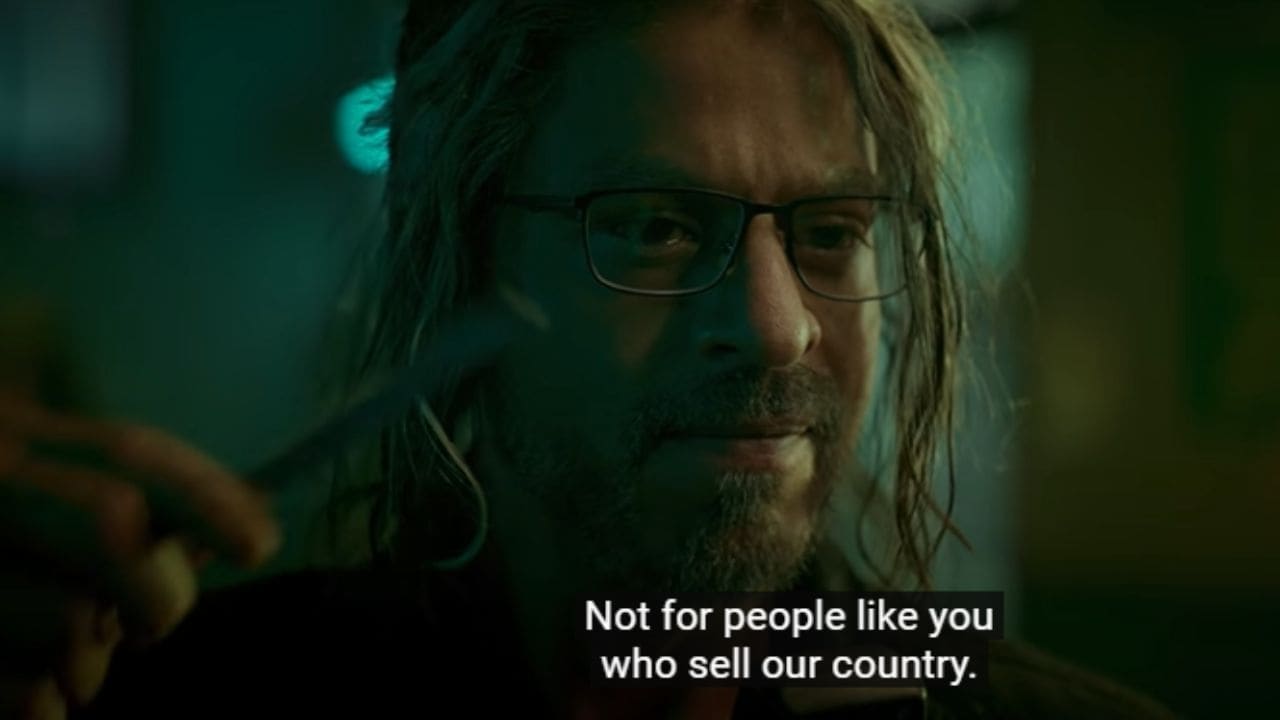 Still from Jawan. (Image source: Red Chillies Entertainment via YouTube)
I would love to catch the screening of Jawan. I haven't seen a movie in a long time, so I'm hoping I will.
Bookstrapping: A book that you read recently that struck you, and your key takeaway from it? And what are you reading this week/weekend? Any recommendations for us?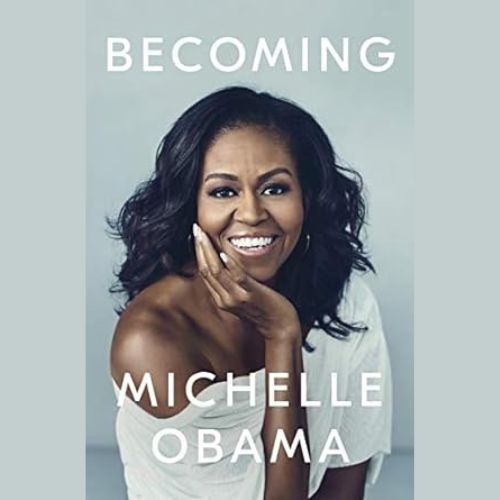 Becoming by Michelle Obama. (Image source: Amazon)
I think one book that I really loved was Michelle Obama's autobiography 'Becoming'. It was a wonderfully written book and every woman should definitely read it.
A piece of Weekly Wisdom you would like to share?
We just need to chill out a little more. Enough of being serious. Let's be chilled out and relax a little in life. We all need it.