Keep up with all the key people movements in the brand marketing ecosystem in Storyboard18's CXO Moves. Here's a round-up of the executives who've moved jobs, got bigger roles, switched industries and more.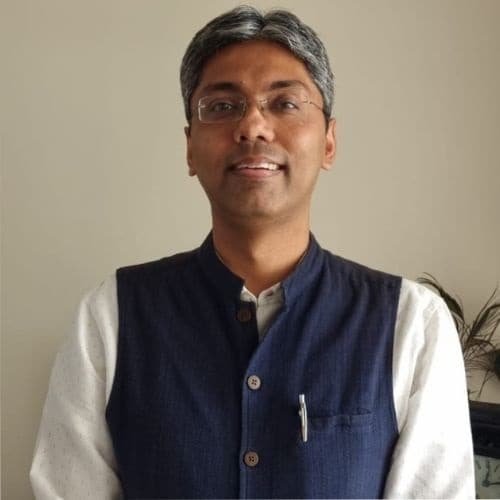 Sumit Mathur
Previous: Chief marketing officer, Kellogg India
Present: Chief marketing officer, Paytm
Paytm has roped in Sumit Mathur as the chief marketing officer as he moves from food and FMCG to fintech. Mathur has over two decades of experience, having started his career as area sales manager at FMCG juggernaut Unilever. In a span of 14 years, he held various roles in different capacities at the company where his last position was as the general manager for the ice cream division. Mathur is also a member of the Consumer Complaints Council at The Advertising Standards Council of India.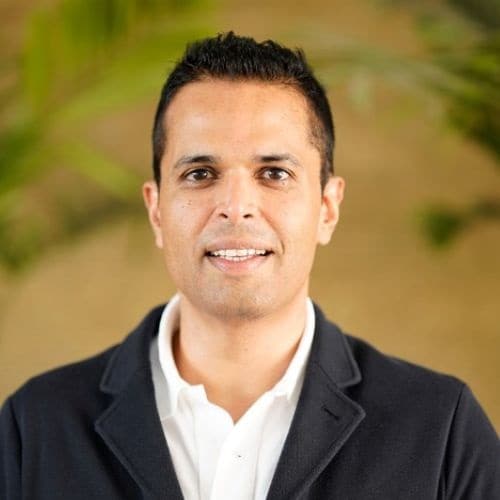 Nikhil Gandhi
Previous: Chief operating officer, MX Player
Nikhil Gandhi has stepped down from his position at Times Group owned MX Player. Gandhi joined MX Player from TikTok where he worked for close to two years as the head of middle east, Africa, Turkey and South Asia markets. Before TikTok, Gandhi worked with the Times Network between February 2017 and October 2019. He has also worked with companies like The Walt Disney Company, Viacom18 Media Private Limited and UTV in the past. His departure from MX Player comes when the company is currently in talks with Amazon for the sale of MX Player.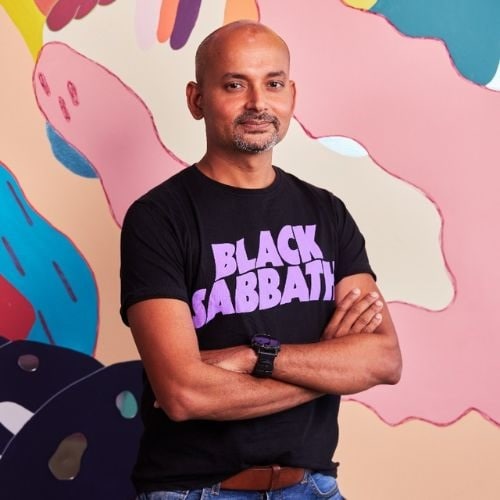 Ram Jayaraman
Previous: Creative strategist, Meta
Present: Chief creative officer, Mullen Lintas
Mullen Lintas, a part of MullenLowe Lintas Group, has brought Ram Jayaraman on board as the chief creative officer. This appointment comes in the wake of Mullen Lintas's quest to become a digital-first brand-building company. Jayaraman has an experience of 22 years and has been a part of agencies like JWT and Grey Group.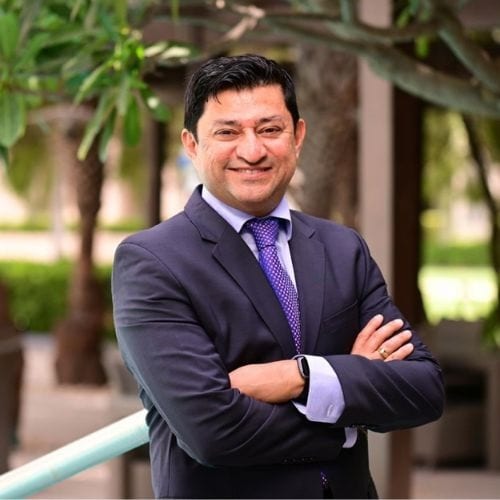 Kalpesh R Parmar
Previous: Country general manager, Mars Wrigley India
Present: General manager, Mars Wrigley Asia
Confectionery company Mars Wrigley, announced the elevation of Kalpesh R Parmar as general manager of its Asia region. In his new role, he will lead business operations of the chocolate, gum, and fruity confections segments across all Asia markets as well as the pet nutrition segment in South Korea, Taiwan, and Hong Kong. He will also oversee 20 diverse markets in the Mars Wrigley Asia portfolio. His appointment was also followed by the appointment of Tamer Kadry as the new country general manager of India.
Present: National head - strategic planning, 82.5 Communications
Ogilvy Group company 82.5 Communications has roped in Bhavneet Bhalla as the national head of strategic communications. Bhalla has an experience of more than two decades and has worked across JWT, ThompsonConnect, United Media Services and Lowe Lintas and Partners.
Present: Executive creative director, Infectious Advertising
Infectious Advertising has appointed Ashish Naik as the executive creative director. Naik comes with an experience of more than two decades and has worked across Zen Communications, Everest Advertising, Contract Advertising, O&M, L&K Saatchi & Saatchi and Contract India.
Present: Head - Microsoft Advertising, India and Southeast Asia, InMobi
Aditya Varadarajan is taking over as head of Microsoft Advertising business at InMobi for key markets in India and Southeast Asia including Singapore, Thailand, India, Malaysia, and Indonesia. In previous stints he has worked at Google, Madhura Agro Process and Walking Tree.
Previous: Joint managing director and chief technology officer, Bosch India
Present: President, managing director and chief technology officer, Bosch Limited
Bosch Limited has appointed Guruprasad Mudlapur as the president and managing director. Along with these roles, he will also continue to be the chief technology officer. Mudlapur's mandate will be to look into the strategic growth and overall performance of the business in the region. He has over two decades of experience, having started his career at NXP Semiconductors. He joined Bosch Engineering and Business Solutions as a general manager and he was also the managing director of Bosch Automotive Electronics India.
Present: Vice chairman, CEAT
The Board of Directors of RPG Group company's CEAT have appointed Anant Goenka as the vice chairman, which will be effective from April 1. In his new role, he will now take up strategic functions at the group level for its next stage of growth. Goenka started at CEAT as the head of specialty tires. Then, he joined KEC International, and was the chairman of ATMA India.
Previous: Chief operating officer, McDonalds India
Present: Managing director, Westlife Foodworld
Westlife Foodworld appointed Saurabh Kalra to the position of managing director. Kalra's mandate will include focusing on the overall business strategy and growth opportunities and driving the company's long-term success. This will be along with continuing to remain involved in the day-to-day operations. Kalra started his career with McDonalds India as the restaurant manager. Over the years he held various roles in different capacities, rising through the ranks to become COO.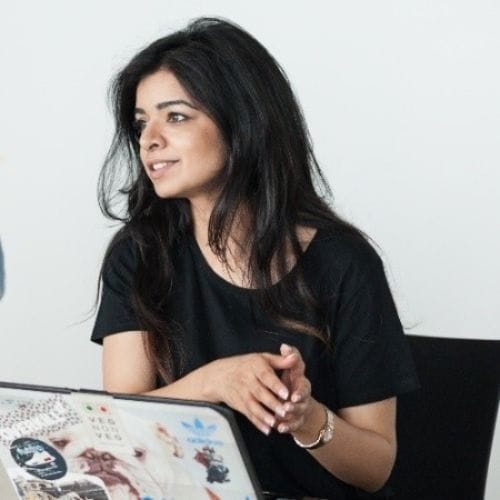 Deepika Deepti
Present: Senior vice president - marketing, Metro Brands
Deepika Deepti has taken up the role of senior vice president - marketing at footwear retail company Metro Brands. Deepti will help steer the company with a strong omni-channel presence across the country by strengthening the brand portfolio. Deepti has previously worked at Uni Style Images, Adidas and Bhaane.
Previous: Vice President, International Growth & Managing Director WeddingWire India, the Knot Worldwide
Present: Senior vice president - Fastrr Checkout, Shiprocket
eCommerce logistics and shipping software solution company Shiprocket has brought Ankur Sarawagi on board as the senior vice president for Fastrr Checkout. In his new role, Sarawagi will create new age solutions in order to fuel the brand's narrative of delivering a 'Fastrr' and a more convenient shopping experience. Sarawagi comes has had stints at GlaxoSmithKline, Bain & Company, Groupon, Nearbuy, and WeddingWire.
Previous: EVP and head - key accounts at Star India
Present: Chief operating officer, IndiaCast
IndiaCast, India's first multi-platform content asset monetization entity, has appointed Piyush Goyal as chief operating officer (COO). In his new role, Goyal will closely work with the operating heads of TV News, Entertainment and Sports businesses of the Network18 Group. He will report into Network18's managing director Rahul Joshi. Goyal has held senior leadership positions spanning distribution, new business initiatives and other strategic projects. In a career spanning over 20 years, he has worked in leading companies like Star TV, Network18, NDTV and DEN Networks.
Present: Co-founder, Junglee Games
Skill games company Junglee Games promoted Kapil Rathee to the position of the co-founder. Rathee, who is armed with an experience of more than a decade has worked across CSC, TCS, Accenture, Unified Communication Partners, BT Financial Group and TapAndEat. At Junglee Games, he started off as the vice president - product and business processes. He went on to hold the position of the chief product officer and president.
Previous: Account director, Kinnect
Present: Director - business and services, South, Liqvd Asia
Advertising agency Liqvd Asia has appointed Vaibhav Ajmera as the director of business and services of the South region. His mandate includes upscaling digital offerings in Bangalore. He will also implement new-age strategies, and tools in order to create solutions for brands. Ajmera has worked at Letsintern.com, Fruition Hotels, WATConsult, miSport/ PitchVision, Chimp&z Inc and WhiteHat Jr.
Previous: Seed Investor, The New Shop
Present: Head - marketing and corporate social responsibility, SBI General Insurance
SBI General Insurance has roped in Rathin Lahiri as the head of marketing and corporate social responsibility. The company said, "As Head of brand and marketing, Rathin will play a crucial role in developing and implementing strategies to enhance our brand identity and drive business growth." Lahiri has an experience of more than three decades and has worked across UB Group, Hindustan Lever, Kotak Life Insurance, eBay, Edelweiss Capital, Microsoft Corporation, Meru Cab Company, DBS Bank and Mahindra Manulife Mutual Fund.
Previous: Founder, GoNuts
Present: Chief executive officer, Percept Live
Percept Live, the live entertainment division of Percept Limited, has appointed Joji George as the chief executive officer. In his new role, George will lead the vision and strategic direction of Percept Live which encompasses R&D. He will chart global market trends to ascertain new business and brand extension opportunities and monetization of all the Percept Live IPs. Further, he will explore opportunities for synergy with other brands, manage the P&L, profitability, enhance revenue both organically and inorganically. He will also source new areas, brand extensions and plot the roadmap for each unique IP across India and overseas. George has an experience of more than two decades and has worked across Sony Music Entertainment, Viacom, Yahoo, Astro, Global Brand Forum, UBM, WWE and Beacon Advisory.
Previous: Technology Manager, Microsoft Care & Testing, Columbus A/S
Present: Chief business officer, TelioEV
EV charging management solutions provider TelioEV has appointed Shantanu Mishra as the chief business officer. Mishra will be responsible for leading and developing the company's overall business strategy, driving revenue growth and managing customer relationships. Along with this, he will also oversee the sales, marketing and business development teams. Mishra's mandate also includes identifying new market opportunities, developing and managing partnerships. Mishra comes with an experience of 16 years and has worked across Citi India, ADP, GSPANN Technologies and DXC Technology.
Compiled by Kashmeera Sambamurthy